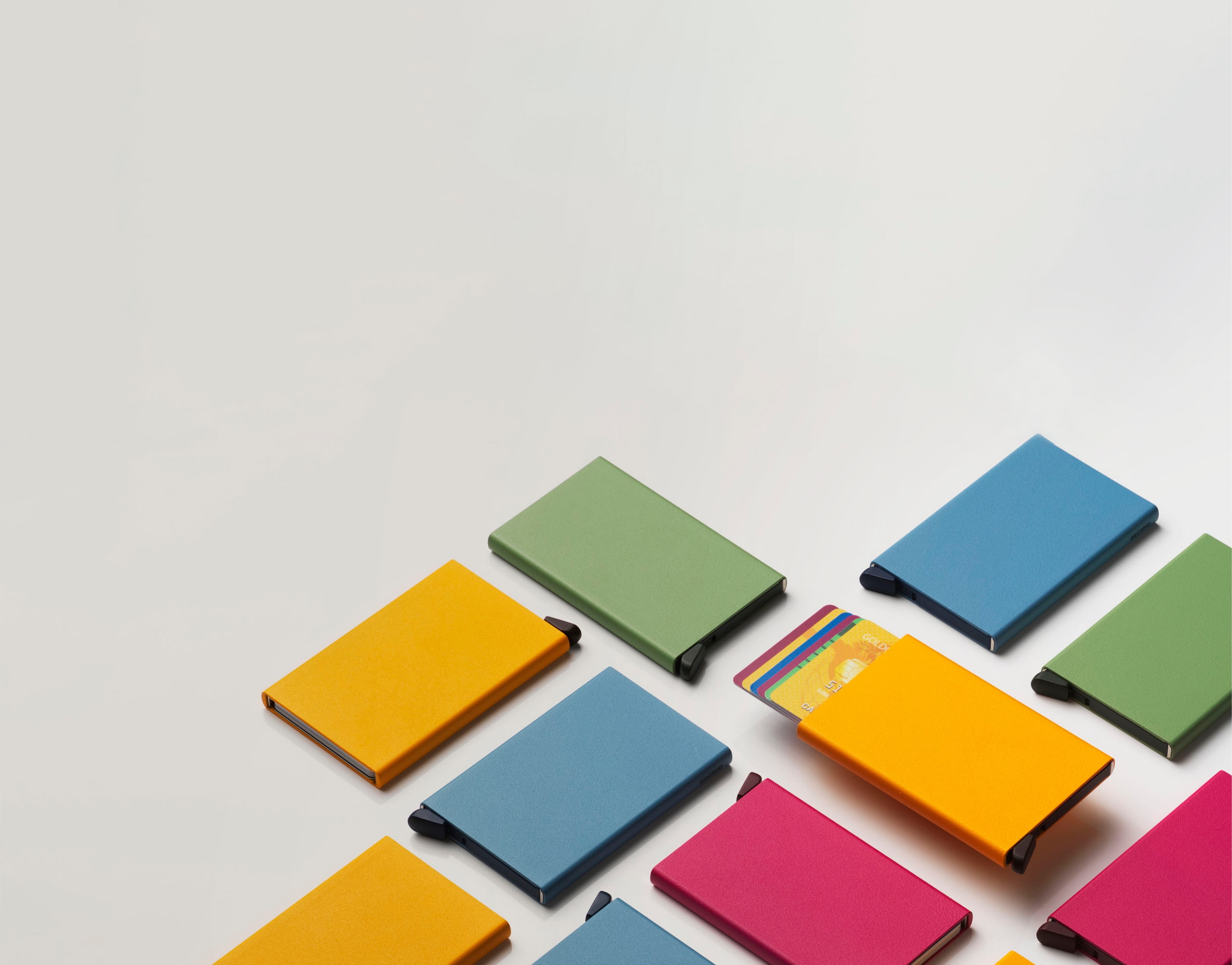 The power of powder
Powder
Collection
We continue our journey towards a zero carbon footprint and a zero-waste supply chain. This time we have created a new powder coating technique that upcycles minuscule scratches on the aluminium to create brightly coloured minimal wallets. Zero is the new hero.
Cardprotector Powder Fuchsia, Pistacho, Sky Blue & Ochre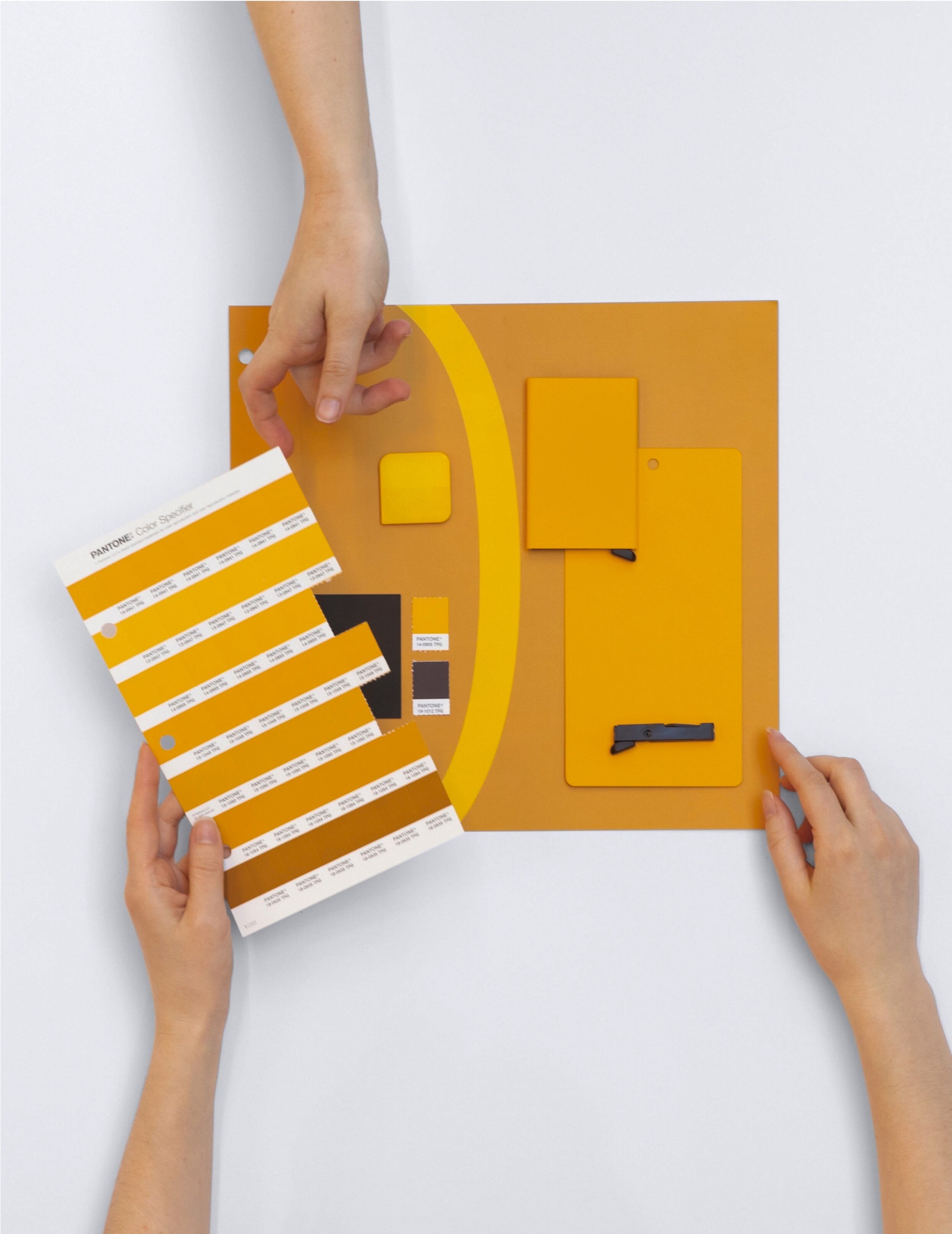 ---
Interview cheerful recycling
"We felt we needed to offer something cheerful as soon as the shops were allowed to open after Covid." Yeelen and colleague Daniëlle were responsible for the styling of four new Cardprotectors. Colours to die for: ochre, fuchsia, sky blue and pistachio. "It had to not look too feminine. That is why we have chosen two bright colours in addition to pastels. The base and buttons are darker. That keeps them chic and easy to combine with any outfit." Powder coating turned out to be the best way to mask external flaws in the aluminium. As a bonus, the process enables bright candy colours that don't hold up on anodised aluminium. "Now we can use all the rejected products."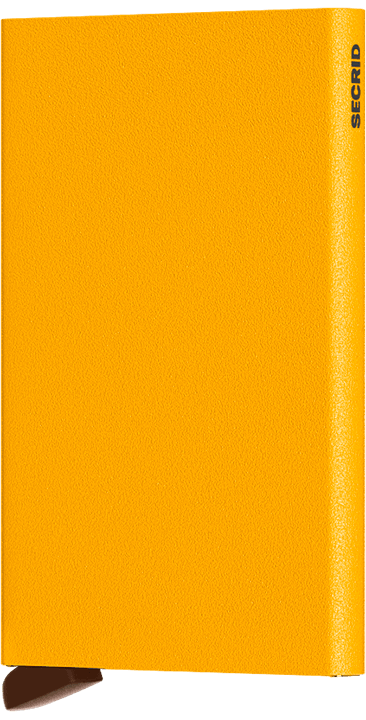 Powder Ochre
cardprotector
$60
First step of production
The Cardprotectors are placed one by one on a large rack and blown dust-free.
1/6